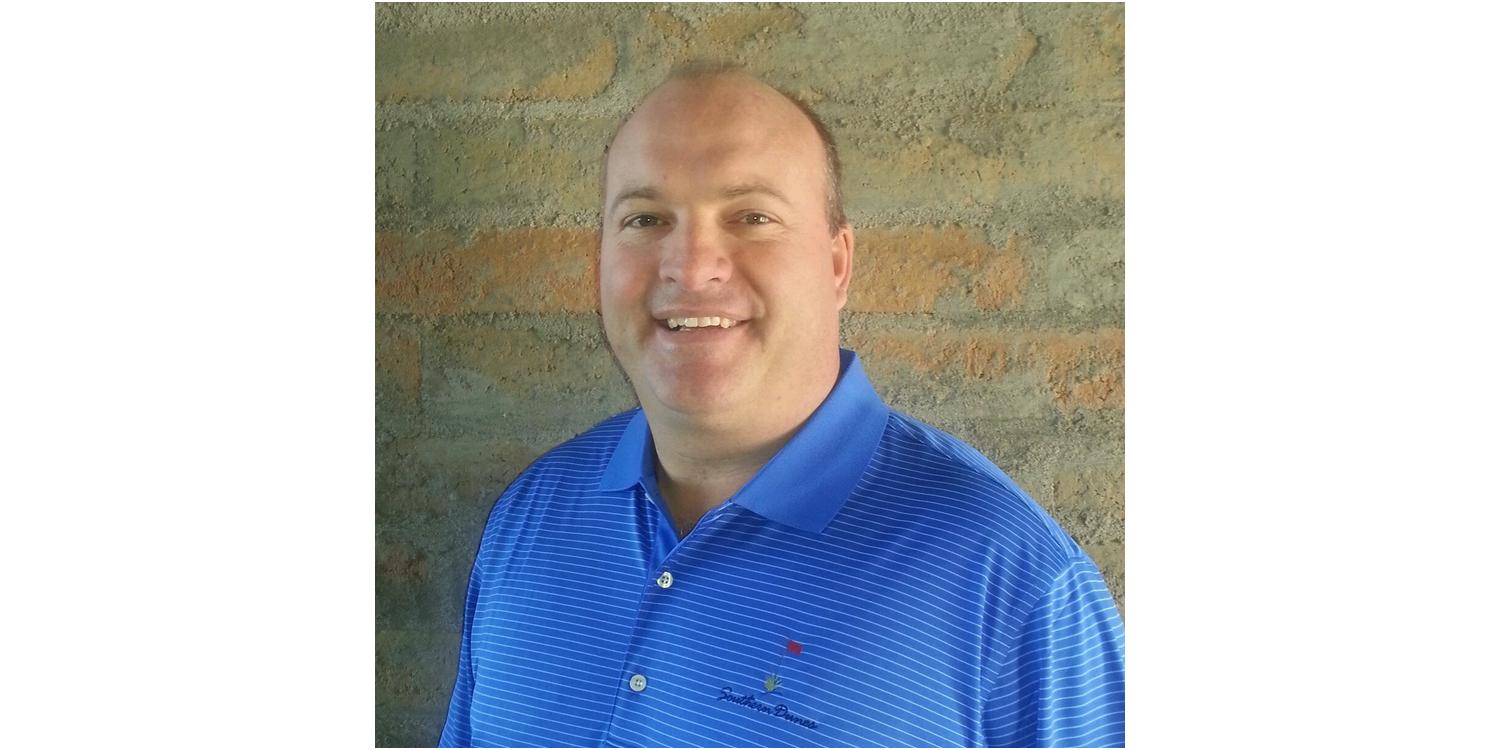 Interview With Brady J. Wilson PGA General Manager Ak-Chin Southern Dunes Golf Club - Troon Golf
A Light Hearted Golf Q & A Interview
By Brian Weis
Below is an interview with Brady J. Wilson, the PGA General Manager at Ak-Chin Southern Dunes Golf Club - Troon Golf. The following are a few traditional and non traditional golf centric questions that I love to ask influential people in the golf industry.

Can you provide our readers a brief biography?
Brady joined the team at Ak-Chin Southern Dunes Golf Club in the fall of 2012. Originally from Durango, Colorado, Brady attended Fort Lewis College where he earned a Bachelor's of Arts degree in English Communications and played one year on the Skyhawk golf team. He went on to attend Siena Heights University in Adrian, MI, for post graduate work in Human Resource Development. Brady became a PGA member in January of 2005 and before coming to Ak-Chin Southern Dunes, served as the Director of Golf for Troon Golf at Classic Club, the host site for the PGA TOUR's Bob Hope Classic from 2006-2008. Other Troon properties Brady has served at include Escena Golf Club (Head Professional 2007) and The Glacier Club at Tamarron (Outside Service Manager 1998). Brady also has worked at The Moors Golf Club (Head Golf Professional 2006) and The Warren Golf Course at Notre Dame (Golf Professional 2003-2006). Brady's first career choice out of college was coaching college women's basketball, which he did at both Fort Lewis College (1996-1998) and Siena Heights University (1998-2000). Brady can often be found supporting his beloved Colorado sports teams in his free time or playing tennis. Brady is married to his wife Christy and together they have two children, Brooke and Robbie.

When did you start golfing and who introduced you to the game?
I grew up playing Football, Tennis, Basketball and Baseball and did not play golf beyond socially with friends. As a sophomore in high school, my step-grandfather, who was an avid golfer and former high school golf coach, gave me my first set of clubs and took me out to play a few times with him for fun. I started to play more and more through the end of high school and into my first year of college. My first job in golf was working on the grounds crew at Dalton Ranch Golf Club and few of the other employees there played on the Fort Lewis College golf team. After holding my own in a few skins games with them, they encouraged me to try out for the golf team that fall and I made the team by the skin of my teeth. My first competitive round of golf was a college qualifying tournament for the team!

What is your current home course?
Ak-Chin Southern Dunes Golf Club, although I don't see the actual course as much as I would like.

To date, what is your proudest golf accomplishment?
Winning the Southern California PGA Section Merchandiser of the Year for 2009 was a great honor, but for me personally, watching my daughter win the first stage of the Drive, Chip and Putt contest and then competing at the regional level, where she handled defeat with class and thanked every volunteer on her own initiative was my proudest golf accomplishment because she performed well as a golfer and a person, which made me fell like a success as a Golf Coach and Father.

What is your biggest golf pet peeve on or off the course?
Lack of attention to detail. We are all guilty of it on the course and in life. I get frustrated with myself and my students on the golf course when decisions are made without having all the facts. The game is hard enough to execute on routinely, so when you don't take control of what you can control, it makes no sense to me (yardage to targets, front and back, hole location, short sided scenarios, wind, lie, situation, etc). I believe that your life is personified on the golf course. If you are detailed on the golf course, you will be in your life as well... and vice versa. So yes, it does matter HOW you squeeze your toothpaste tube... from the bottom of course!

What is your favorite club in your bag and why?
My putter! After all, that is the club you put the ball in the hole with. Your putter should be like a marriage... a long term relationship, in sickness and in health, until yips do you part. Wedges can be like girlfriends or boyfriends, some better than others, but just getting you to the next phase of your game/life.

It also helps that Scotty Cameron's tour staff built it for me custom in 2008 and it absolutely the right spec for my stroke!

Hybrids are close second, because I don't have to carry or hit a 2 or 3 iron anymore! Thank God!

What is your favorite golf destination?
Contractually obligated to say the Scottsdale/Phoenix area, and with good reason! But Pinehurst is a special place, steeped in tradition and loads of fun. Go play #4, #2 or #7 and you can almost feel the legends that have graced those grounds whisper to you through the pine trees.

What course is on your bucket list that you have not played yet?
The Bandon Dunes tour and of course the Scotland tour - St. Andrew's Old Course... I almost feel half hollow inside as a golf professional that I haven't played it.

If you woke up tomorrow and could play one course you played before, where would you play?
Well... that is easy for me... Augusta National.

If you could change one aspect, rule or thing about golf, what would it be and why?
There are so many direction you could go here (OB, the handicap system, the overall pervasiveness of limiting the game to certain demographics, etc), but if I had to choose one, I would say the PGA TOUR's and College Golf's Pace of Play. I understand that the more important the situation the more deliberate all golfers get, but we need to change this pattern and trajectory of slower golf. If the tour made a concerted effort (yes... penalties) to have Sunday pairings play in under four hours (they are twosomes), I believe you would see pace of play reduced across the entire game, including on Saturday mornings at the local muni or club.

Dream foursome (living)?
Mike Longyear (fellow PGA Professional, mentor and best friend) John Elway Jack Nicklaus

Dream foursome (living or dead)?
Channing E Wilson (my grandfather)
Robert D Hughes (my grandfather)
Brian Simmons (my grandfather)

Yes, I had three grandfathers and they have all passed. None of them every played golf, so I would get to teach them the game and get to spend four more hours with these men who were very influential in my life.


18 Rapid Fire, Off The Cuff Questions
1) Hitting Long Drive OR Sinking Long Putt?
Sinking Long Putt - almost always feels like a found stroke... a long drive does not have that feeling
2) Having Round of Life OR Hole in One?
Round of Life - you can have more than one hole in one. I have had two, and one of them came in a very bad round of golf.
3) Golfing at the crack of dawn OR twilight?
Both have their advantages, but dawn on a golf course has a mystical and spiritual impact sometimes... plus you have all day so you can stop and enjoy the moment... twilight, you are hurrying to try and get in one more hole!
4) Hit a power fade OR power draw?
Power Fade - because I don't know what it is like to hit a power draw!
5) Beverage cart OR halfway house?
Depends on the personnel! I do think that the margarita machines on the beverage cart are a nice trend!
6) Bathroom OR bushes?
Bathroom - a bit of a germ-o-phob. I need to be able to wash my hands after.
7) Hot dog OR wrap?
Hot Dog - Maybe the single thing that golf and baseball have most in common!
8) Around the green, being in sand OR thick rough?
Sand - I am steep so I like the sand
9) Walking OR riding?
Walking with caddie, then riding, then carrying my own bag - but I enjoy all three for different reasons and do all throughout the year.
10) Do you carry traditional 3 iron OR hybrid?
Hybrid... Why would anyone carry a 3 iron anymore, beside to as a snake club in the desert!
11) Do you prefer long par 3 OR long par 5?
Long par 5 - Long par 3s are a bad trend in golf. Maybe I should go add that to my list of pet peeves!
12) Pants OR Shorts?
Pants if I need to set the example or representing my facility, company or association. But shorts are by far more enjoyable and preferred!
13) Palmer OR Nicklaus?
Nicklaus - Can't go wrong either way. I have spend more time with Mr. Palmer, so I would enjoy broadening my horizons.
14) Beatles OR Elvis?
Beatles - still classic. I wake my son up in the morning with Yellow Submarine when he won't get up
15) Play for fun OR play for money?
For Fun... used to be for money. Now, I just want to have some enjoyment in the day. I can enjoy a round if I play bad but didn't lose anything. The competitive side in me doesn't handle losing well.
16) Bump and run OR flop shot?
As any good golf instructor would tell you, that depends entirely on the situation. I can say this, you better be able to do both! I tend to gravitate to keeping the ball on the ground as much as possible whenever possible.
17) Lay up OR gamble?
Again, a lot of that is dictated by the situation, but I don't find myself laying up a lot in casual golf, nor do I see myself going for it a lot in competitive rounds when I am on my own ball for a score.
18) 18 holes OR 36?
18, unless your tied.. then more. 36 on golf trips!
Revised: 12/23/2014 - Article Viewed 35,500 Times - View Course Profile

About: Brian Weis
---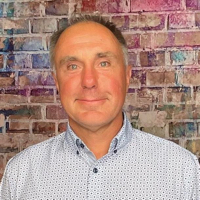 Brian Weis is the Publisher of GolfTrips.com, a network of golf travel and directory sites including GolfWisconsin.com, GolfMichigan.com, ArizonaGolfer.com, GolfAlabama.com, etc. Professionally, Brian is a member of the Golf Writers Association of America (GWAA), International Network of Golf (ING), Golf Travel Writers of America (GTWA), International Golf Travel Writers Association (IGTWA) and The Society of Hickory Golfers (SoHG). In 2016, Brian won The Shaheen Cup, an award given to a golf travel writer by his peers.

All of his life, Brian has been around the game of golf. As a youngster, Brian competed at all levels in junior and high school golf. Brian had a zero chance for a college golf scholarship, so he worked on the grounds crew at West Bend Country Club to pay for his University of Wisconsin education. In his adult years, his passion for the game collided with his entrepreneurial spirit and in 2004 launched GolfWisconsin.com. In 2007, the idea for a network of local golf directory sites formed and GolfTrips.com was born. Today, the network consists of a site in all 50 states supported by national sites like GolfTrips.com, GolfGuide.com and GolfPackages.com. It is an understatement to say, Brian is passionate about promoting golf and golf travel on a local, regional, national and international level.

On the golf course, Brian is known as a fierce weekend warrior that fluctuates between a 5-9 handicap. With a soft fade, known as "The Weis Slice", and booming 300+ drives, he can blast it out of bounds with the best of them.
---
Contact Brian Weis:
GolfTrips.com - Publisher and Golf Traveler
262-255-7600
More Articles by Brian Weis